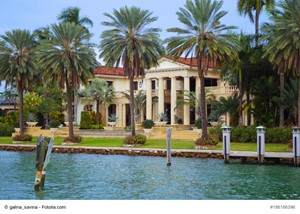 Buying a luxury home in Miami, Orlando or any other Florida city or town may seem like a pipe dream at first. Fortunately, we're here to take the guesswork out of navigating the Sunshine State luxury housing market and ensure that you can quickly discover your dream residence.
Now, let's take a look at three tips to help you plan ahead for the Florida luxury homebuying journey.
1. Establish Homebuying Criteria
You know you want to own a luxury house in Florida. However, if you have not yet refined your homebuying criteria, you may want to do so sooner rather than later.
Ultimately, knowing where to search for a Florida luxury home and what you want to find in your dream residence is key. If you craft homebuying criteria before you kick off a Sunshine State luxury home search, you may be better equipped than other property buyers to enjoy a fast, successful homebuying experience.
When you create homebuying criteria, think about your long-term goals too. For instance, if you want to take continuing education classes at a top university in South Florida, you may want to hone your luxury home search to properties in the southern portion of the Sunshine State. On the other hand, if you want to visit Disney World as frequently as possible, you may want to focus exclusively on luxury houses in and around Orlando.
2. Get Home Financing
A jumbo mortgage usually is essential for a Florida luxury homebuyer, yet obtaining this mortgage during the homebuying process may prove to be difficult. Conversely, if you get pre-approved for a jumbo mortgage, you can enter the Sunshine State luxury housing market with a budget in hand.
To obtain a jumbo mortgage, you should meet with lenders. These financial institutions offer different jumbo mortgage options and can help you select one that matches your expectations.
Also, you should not hesitate to ask plenty of questions any time you meet with a lender. If you gain deep insights into all of your jumbo mortgage options, you can boost the likelihood of making an informed jumbo mortgage decision.
3. Contact a Real Estate Agent
Hiring a real estate agent who understands the ins and outs of the Florida luxury housing market can make a world of difference for any buyer, at any time. A real estate agent can help you narrow your luxury home search, find your dream residence and get the best price on this house.
Let's not forget about the personalized support that a real estate agent provides, either. For instance, if you want to pursue luxury houses in Jacksonville, a real estate agent will keep you up to date about top-notch residences in this city. Or, if you want to find a luxury house that provides convenient access to family members in Tampa Bay, a real estate agent will make it easy for you to accomplish your desired goal.
Streamline the Florida luxury homebuying cycle – use the aforementioned tips, and you can prepare for the Sunshine State luxury homebuying journey.