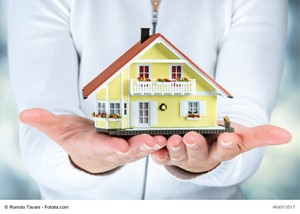 As the new year approaches, you may wonder what changes are ahead for you and your family. If you have been thinking about selling your home in the coming year, there are a few pretty good reasons to do so. Read on, and you may find some new real estate goals for the new year. 
There's Not A Lot Of Inventory
If the inventory is low, you'll find that it's a great time to put your home on the market. Your home will sell a bit faster and attract more buyers. If the market is particularly busy, you may get an even better price than expected for your home. 
People Want Homes Fast
Certain times of year bring a bit more urgency to the market. Employees may be more apt to have transfers within their company. Families may be looking to move in before the start of the school year. These situations can get your home off the market fast for the right price.
The Seasons Of Real Estate Are Different
While we typically think of spring as starting in late March, spring in the real estate world actually begins in January. Once the holidays are over, it's believed that people are ready to make moves with their properties. This early season holds especially true in warmer climates. It's thought that the earlier in the year a home is listed, the more it will stand out on the market. If you're listing a house in a warmer climate, keep in mind that people who are looking to escape cold climates are looking to buy in the early months of the year.  
Keep in mind that if you do live in a colder climate and plan to sell and your property has some great outdoor space, you may want to wait until a warmer time of year to sell. 
The Lower The Price Of The Home The Faster It Moves
If your home is on the lower end of the price spectrum, you may be able to sell whenever you'd like., These home are attractive to first-time buyers and move fast off the market. They're great for starter homes, fixer uppers, and house flippers.
The bottom line is that in a hot market there may be no wrong time to sell. If you speak with a REALTOR® and they believe the time is right, and you're itching to move on to another property you should. Real estate agents have the knowledge and experience that can help you to find the right time to sell as well as the sweet spot for pricing your home.